We have some incredible volunteers at Sarah's Home who offer their expertise to help aid our girls on their healing journey. Because of this, our girls get to do some amazing things in their time at Sarah's Home. Two of these individuals, Linda and Kathy, offer their ranch and farm for our girls to go experience the healing nature of animals.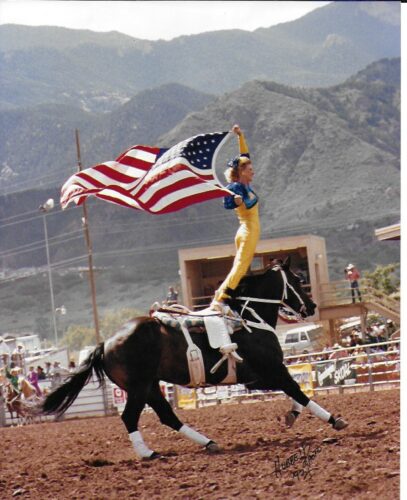 Linda, a true cowgirl, has a beautiful heart for using the unique experiences and encounters that horses offer in order to help guide people on a healing journey. She and her late husband, Paul, lived a large portion of their married life serving as rodeo chaplains where she used her trick riding skills to build relationships with those they were serving. She and Paul, a Vietnam veteran, had a desire to begin equine therapy to help fellow veterans suffering from PTSD. Sadly, Paul passed away before they were able to see this dream come to life. After his passing, Linda knew that God still had a purpose for her ranch and horses. She decided to continue in the direction of her and her husband's dreams and became certified in both OK Corral and Eagala, which are both equine therapy programs. She has then taken her training and married that with her previous experiences as a chaplain to incorporate biblical truths in her program. For the past four years she has offered her ranch, horses and equine program to the girls at Sarah's Home.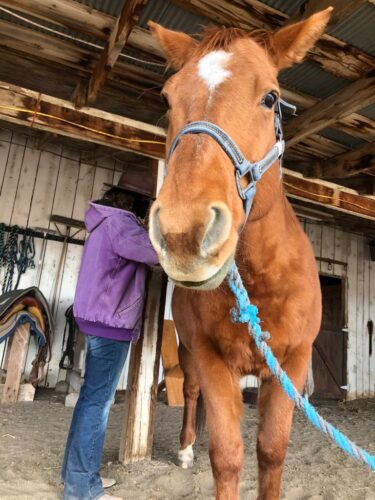 Every aspect of what the girls experience when they step foot on Linda's ranch is intentional. The most simple or mundane task is linked to an ethical, spiritual or moral principle. These lessons may never be spoken in words, but every activity that Linda leads the girls through is guiding them on a healing journey. Through teaching them about horse safety, she is showing them biblical wisdom. Through cleaning the feet of a horse, she shows them how the horse is choosing to trust them which can be applied to trusting Christ. Through teaching the girls how to lead a horse, she shows them how to lead with care and teaches about facing temptations. The girls also learn about the responsibility of owning and caring for horses through raking and cleaning the barn as well as brushing and grooming the horses. 
The combination of her intentionality in each activity and the natural healing nature of horses, doors of healing conversations with the girls have been opened. Linda shared one such experience with us.
One of these precious girls had bonded with the horse she chose, and felt safer for me to move out a little faster with her. I instructed her to get a better hold on the reins so she could learn to stop or slow him down for future knowledge if she ever rode on her own without me having an extra set of reins attached as she learned. As we were still at a walk, I told her, "Before we go a faster speed, shorten up the reins, and get a good hold on them so you have control if a horse ever runs off." She turned and looked at me and said, "My mother told me many times, she needed to keep a short, tight hold on my reins, so I wouldn't run off. I never understood what she meant until today. And yes, I DID run off. That is why I am here."

Well, we never got out of a walk for a couple laps, because both our eyes were full of tears, at that "God moment" when He revealed a new level of healing in a young girl, through a buckskin quarter horse.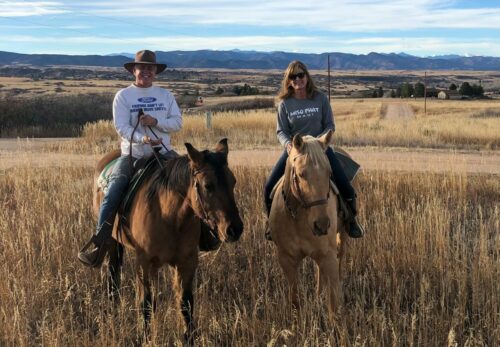 While the main focus at Linda's ranch is horses, our girls also get the opportunity to spend time on the farm of Kathy and her husband Mike where they get to interact with many different animals. Kathy, a licensed professional counselor, has worked in the counseling field for over 20 years. Her passion lies in being able to use animal assisted therapy to walk alongside people in their healing journey. Her experience with using animals as a means of healing has led her to believe that "a much more trauma friendly means of therapy can be achieved in a barn – rather than an office!" Her other great passion is working with teenagers, which has made her partnership with Sarah's Home a great fit. She uses horses, goats, chickens, cats and her certified therapy dog, Bruno, to aid in recovery. Animal assisted therapy has many benefits that have been proven to help an individual's overall wellbeing. These include things such as lowering blood pressure, reducing loneliness, decreasing anxiety and improving overall mental health outlook. 
Mike and Kathy strive to make the girls' time on the farm a holistic and fun experience, where they just get to be kids again. Kathy says that from the moment they step foot on the property you see them become kids again as they run, skip and act silly. Kathy sees how every activity they lead the girls through has the ability to be healing and to show these girls love. And while there is a lot of interactions with the animals themselves, such as playing fetch with Bruno, loving on the cats, laughing at the goats, grooming and painting the horses or in one girls case, getting one of the chickens out and carry it around all day, Mike and Kathy's property also provides a plethora of fun activities. Things like slacklining, ping pong competitions, learning archery, ziplining, ATV rides to see the local bear den, the occasional game of croquet and of course no day on the farm is complete without some yummy food, it's easy to see why the Sarah's Home girls come skipping out of the cars ready to play! 
Underneath all of the animals and fun activities, though, are two individuals who are intentionally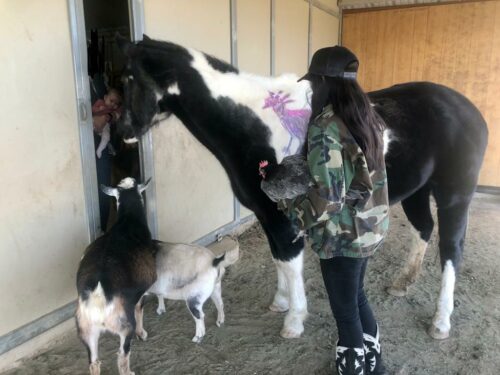 choosing to love these girls and that is the real reason the girls love being on the farm. Kathy says that before the Sarah's Home girls arrive she reads this quote to herself from Tracy Malone, "When you love a girl that has lived trauma, when she realizes that you are choosing to love her, and not hurt her, she will love you back with the same kind of tenacity that it took to walk through fire." And it is that love, coupled with the use of animals and other activities that opens the doors for healing on Mike and Kathy's farm. 
Kathy shared with us about some of her most memorable moments with the girls on the farm:
We have many favorite memories of our time with the Sarah's Home girls. It's amazing how  just average, ordinary events can become so memorable. Laughing and playing and being silly are the main objectives of our time together. But our all time favorite was a pseudo prom that we tried to create for these young women. We brought in dresses, shoes, jewelry and even a make up, hair and nail artist to our basement. The girls were pampered for a few hours and then we went out to dinner at a local 5 star restaurant.  The joy on the girls faces as they went home in their princess attire is forever etched on our minds and in our hearts
We are so thankful for Linda and Kathy and that they have chosen to volunteer their time, properties and talents to work with Sarah's Home. They are both incredibly talented women in their fields and when that is met with their passion and love for Christ that then spills over to the girls of Sarah's Home, incredible things happen!